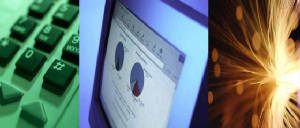 Industry Focus
We serve clients in a wide cross section of industries including magazine publishing, manufacturing, food and beverage, retail, computer peripherals just to name a few.
Our engineering expertise and over 30 years experience in developing products for the electronic instrumentation and food service markets makes us well equipped to handle a wide range of specialized high technology areas. Since we were inventors before we were lawyers, you can count on us to appreciate and understand your prospective.
We are very knowledgeable in technologies related to the pervasive internet, giving an understanding and insight into a wide range of technical and business issues revolving around the inventing, protecting and using of intellectual property in relation to the worldwide web.
However, we normally refer projects in the chemical and pharameutical areas to other firms who specialize in those areas.